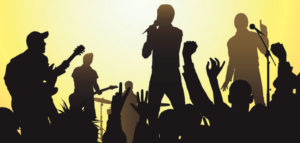 Phuket Live Band, full band option brings any event to life.
A five piece full band, all professional musicians with big experience from private parties like weddings as well as bigger events is a true success where the guests will be able to interact closely to the musicians on the dance floor.
Our full band options can perform many different kind of genres and music styles suitable for much more than just the party hours. This option is highly suitable for dinners and cocktails as well.
Phuket Live Band
Phuket Live Band supply everything that is needed including all instruments as well as sound system. This means that once booking is made there is nothing extra you need to deal with!
For most options the band will play in sessions around 45-50 minute long. So for example if you book 3 hours you will have the band play for 3 x 45-50 minute sessions. All musicians in the bands are professionals and most are international experienced.
Live Music Styles
The style of the music played by the bands varies from a blend of older classics to more recent songs in several genres as Motown, Soul, Funk, Reggae, Rock, Pop and Blues. Depending on your preferences music will of course be tweaked to suit you and your guests.
Contact us today and we will let you know more and discuss any details necessary.